How do I configure RealPlayer Downloader?
RealPlayer Downloader can be configured by going to Preferences in the Downloader.
1. Open RealDownloader.
2. Click RealPlayer Downloader logo from the top left corner.
3. Click Preferences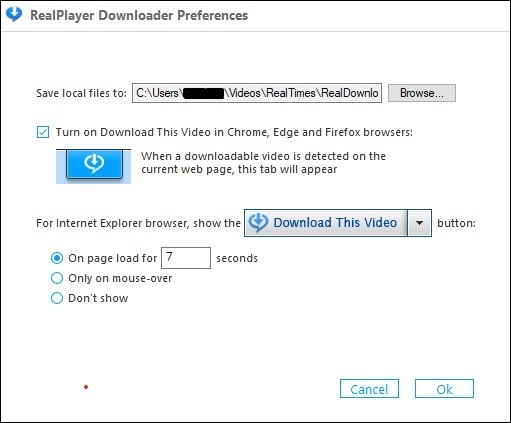 Save local files to: This is where your downloaded videos will be located. You can change the download location by clicking Browse and choose the location of your choice.