Tag2Download - Instructions with Pictures
What is Tag2Download?
Have you ever watched a video online or in your mobile apps, and wished you could download it to watch later?
To use the Tag2Download feature, Mobile Access must be enabled on your RealPlayer PC. Click here for more information about Mobile Access.
Here are the instructions with pictures.
1. Play a video from a streaming app (Example - YouTube) and click Share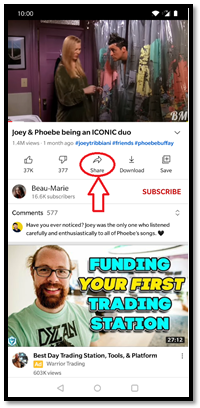 2. Choose "Add to RealPlayer" from the available apps.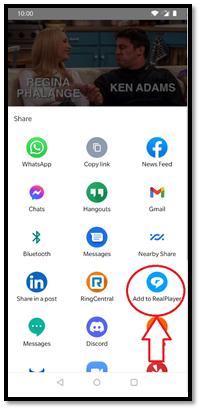 3. Select the PC you want the video to be downloaded to.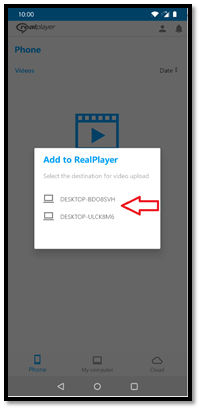 4. The video is now added to the Download queue on your PC.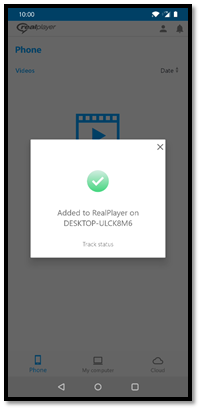 5. You can check the status of the downloads from your mobile device by going to Activity Center.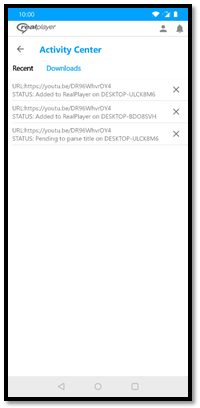 6. Once downloaded, RealPlayer PC library will show the downloaded video.