How do I change the location where RealPlayer downloads videos?
In RealPlayer 16 and RealPlayer Cloud, the default location for RealPlayer video downloads is either:
C:\Users\[current user]\My Videos\RealPlayer Downloads
or
C:\Documents and Settings\[current user]\My Documents\My Videos\RealDownloader\

You can change the location in one of two ways:

1. At the time of download, by selecting iTunes or downloading directly to a connected, compatible device.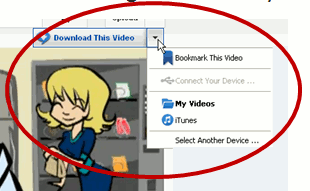 Read more.

2. In the RealDownloader itself, click the RealDownloader logo and select Preferences:




Then click the Browse... button to select a new location.