How can I update the RealDownloader in RealPlayer 22?
Updated software is available to all RealPlayer customers with Windows operating systems. By using the most recent version of the Downloader, you can resolve problems you might be having with the inability to download videos.
To make sure you are using the latest version, check to see whether there is an update available:
1. Open RealPlayer.
2. Click the logo, then Check for Update:
- If the Message Center window appears, click Other Software to get the latest version of RealDownloader.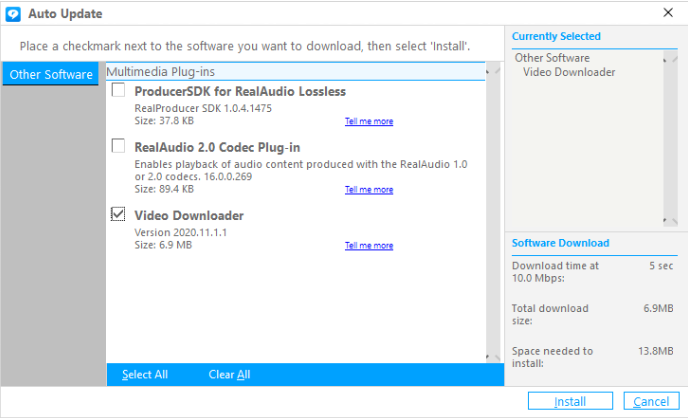 For Paid users!
As a paid user, RealDownloader will be automatically updated anytime there is one available. Click here to learn more